Custom home builders in Maple Ridge, BC
Concordia Homes is dedicated to building homes of enduring value, by selecting the best available trades and quality materials. It is our desire to provide total customer care by serving our customers' long term needs along with the needs of the communities in which they live.
Established in 1987, Concordia Homes handcrafts beautiful family homes of exceptional quality and design. Ron Davis, the owner and president, is a hands on builder involved in all aspects of the design and building process. His years of experience, attention to detail, integrity and dependability are evidenced in the construction of Concordia's homes.
Ron Davis employs an expert team of tradesmen, designers and consultants. Sharing the company's commitment to value, they work with care and strive to enhance each home for the purchaser's enjoyment and continued satisfaction.
Questions about Concordia Homes?
Current Projects: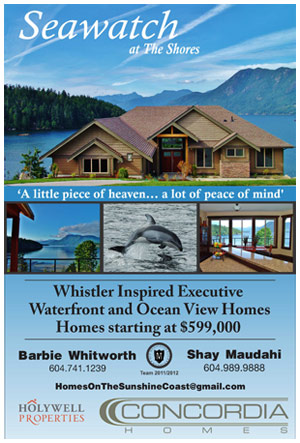 Seawatch at the Shores in Sechelt, BC
> Click to view project details